Fujitsu vs Mitsubishi Electric – Comparing These Top Air Con Brands
05/07/2023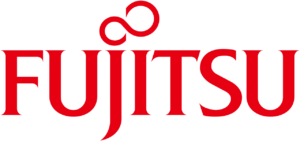 Fujitsu and Mitsubishi Electric are two renowned brands in the world of air conditioning and heating systems, offering a wide range of innovative products designed to provide optimal comfort in residential and commercial spaces.
While each brand has its distinct identity, they share several similarities, such as their product offering, the technology used and their focus on eco-friendly air conditioning, making them the top contenders in the market.
However, their competition in multi-split AC systems truly sets them apart.
In this blog, we will delve into the offerings of Fujitsu and Mitsubishi Electric, exploring their product lines and ultimately helping you determine which brand might be the ideal choice for your specific needs.
Whether considering a new installation or an upgrade, discover the perfect temperature control solution for your space.
Fujitsu vs Mitsubishi: model comparison
| | Mitsubishi Electric – MSZ HR25VG | Fujitsu – ASYG07KMCE |
| --- | --- | --- |
| Price | £634.80 | £625.20 |
| System Power | 3.15kw | 2.5kw |
| Cooling Power | 0.5-2.9kw | 0.9-3.2 kw |
| Heating Power | 0.6–2.9kw | 0.9–4.0kw |
| Noise | 57dBA | 55dBA |
What is a multi-split air conditioner?
A multi-split AC system offers the convenience of simultaneously controlling multiple air conditioning units in different rooms.
This system consists of a single compressor connected to multiple air outlets, allowing you to adjust the temperature in each room independently.
In contrast, a split system connects one compressor to a single air outlet. With a multi-split system, you can enjoy the flexibility of managing the climate in various areas of your home or office with ease.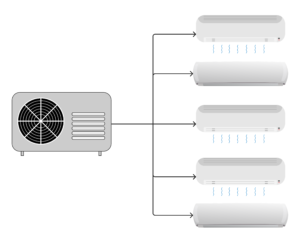 Multi-Split air conditioners from Fujitsu vs Mitsubishi Electric
While both brands provide multi-split systems, they may vary in features, technology, energy efficiency, and design.
It is important to note that these differences can depend on the specific models and product lines each brand offers.
To comprehensively understand the discrepancies between Fujitsu and Mitsubishi Electric multi-split units, it is advisable to explore their respective product catalogues, compare specifications, and consider factors such as performance, reliability, customer reviews, and pricing.
The history of Fujitsu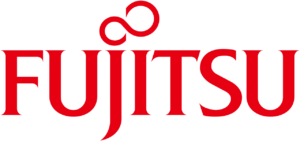 Fujitsu has a rich history in the air conditioning industry, beginning in the 1960s with a focus on commercial and industrial applications.
Over the years, they expanded into residential systems, introducing advanced technologies such as inverter technology and environmentally friendly refrigerants.
Fujitsu's commitment to energy efficiency and innovation led to the development of its multi-split and ducted systems, catering to diverse customer needs.
Today, Fujitsu is recognised as a global leader in air conditioning, known for its cutting-edge products and dedication to research and development.
Key benefits & features of Fujitsu air con units
Energy Efficiency: Fujitsu places a strong emphasis on green technologies. Incorporating this into all their systems
Advanced Air Purification: Fujitsu integrates advanced air purification technologies, such as ionisers and filters, to remove airborne pollutants.
Sleek Design: Fujitsu emphasises aesthetics, offering sleek and modern designs that seamlessly blend with various interior styles.
The history of Mitsubishi Electric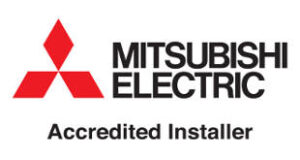 Since the early 1950s, Mitsubishi Electric has established itself as a prominent player in the HVAC industry.
They began with commercial applications and swiftly expanded into residential systems, introducing innovative technologies such as inverter-driven compressors for enhanced energy efficiency.
Over the years, Mitsubishi Electric has continuously pushed the boundaries of air conditioning technology, introducing advanced features like intelligent sensors, humidity control, and advanced filtration systems.
Key benefits & features of Mitsubishi Electric Air Con Units
Smart Controls and Connectivity: Many Mitsubishi Electric air conditioning systems offer innovative control options, allowing users to manage and monitor remotely.
Environmental Responsibility: The brand prioritises environmental sustainability by using energy-efficient technologies and promoting eco-friendly refrigerants.
Advanced Filtration: Mitsubishi Electric emphasises clean and healthy indoor air quality. Their systems often feature advanced filtration systems.
Which is better, Fujitsu or Mitsubishi Electric?
Both Fujitsu and Mitsubishi Electric are renowned brands in the air conditioning industry, offering top-of-the-line units and air source heat pumps equipped with advanced technology and energy-efficient features. As leaders in the market, both brands have established their credibility, ensuring satisfying performance regardless of their choice.
When deciding between Fujitsu and Mitsubishi Electric, it ultimately boils down to your specific requirements and finding the brand that best meets your criteria.
Take the time to compare the features of the brands or get in contact to discuss what would be right for you.