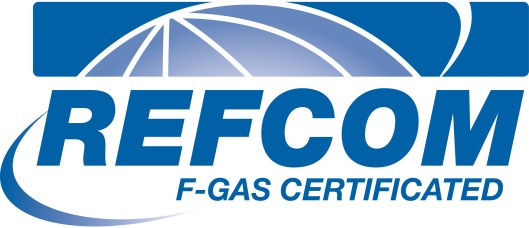 What Is An F-GAS Company Certificate And Why Is It Important?
29/05/2014
The gas and refrigerant industries have undergone several changes in recent years, meaning that it's now illegal to operate without the relevant registrations. Complying with the F-Gas company certificate rules is non-negotiable, so it's vital that you and your business have the right knowledge.
What exactly is the F-Gas Company Certificate?
The F-Gas Company Certificate is an accreditation that all businesses that 'install, maintain or service stationary refrigeration, air-conditioning and/or heat pump equipment containing or designed to contain F-Gas refrigerants' must have by law. Since 4 July 2009 it has been a legal requirement for all companies as described above to have this accreditation, and since July 2011 it's been law that all companies must also hold a Company Certificate.
Who oversees accreditation?
The Environment Agency (EA) is in charge of the enforcement of the regulations, and it's something that they are currently very proactive about.  The 'Refcom Register of Companies Competent to Manage Refrigerants' (now called Refcom Elite) also works closely with the EA to make sure that organisations comply with the law.
What does the Refcom accreditation mean for personnel?
Staff-wise, in practice this means that anyone who will be carrying out 'installation, maintenance or servicing of stationary refrigeration, air-conditioning or heat pump equipment that contains or is designed to contain F-Gas refrigerants' must hold the relevant qualifications. If a company's staff members are qualified to the accepted standards set by Defra, the company itself is eligible to apply for FGAS Company Certification. You can see Carlton Services' F-gas company certification by searching here with the company code (REF1010006)
How is the accreditation checked?
Businesses holding the accreditation are expected to undergo regular auditing to make sure that they are following all the correct procedures. There's an annual risk-based desk-top audit that is designed to check that the information provided by the 'named person' is accurate, and on-site audits can also be triggered if there has been a complaint about the company.